Detailed Product Description
1. sexy and attractive
2. natural and comfortable
3. reuseble and washable
4. strapless and backless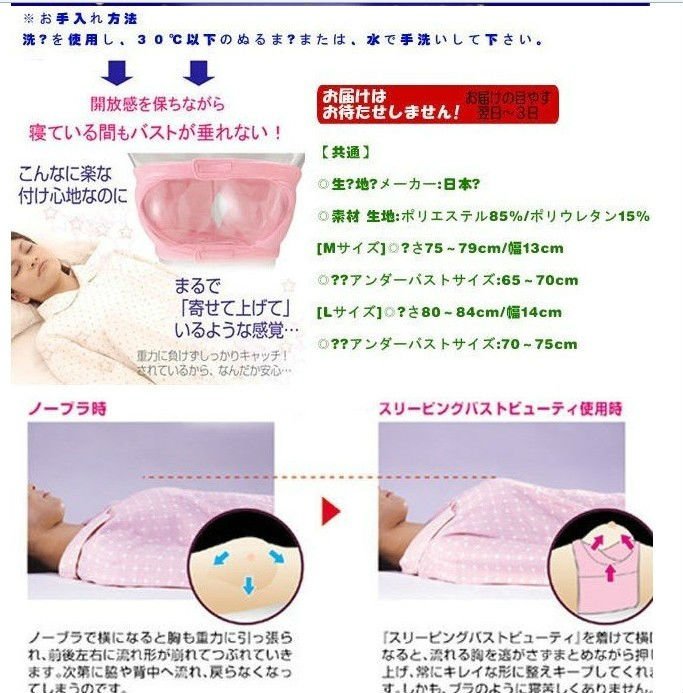 Women likes to sleep without wearing bra as they feel uncomfortable wearing all day long, and thus the breast lost its beautiful shape (sagging sideways) while you sleeps.New Innovation "Sleeping Bust Beauty" answer this problem.
Three-dimensional cutting, comfortable, ventilating, soft, elastic/stretchable material, open concept design. You won`t feel uncomfortable even if you wear it while sleeping.
Material: 85% polyester / 15% polyurethane
Note:Usually we will ship a random size from the range,
if you have any request,please leave a note.Thanks!