Detailed Product Description
Sisal rope
Material:high-quality sisal fiber.
DIA.:3-40MM
Packing: 100M/COIL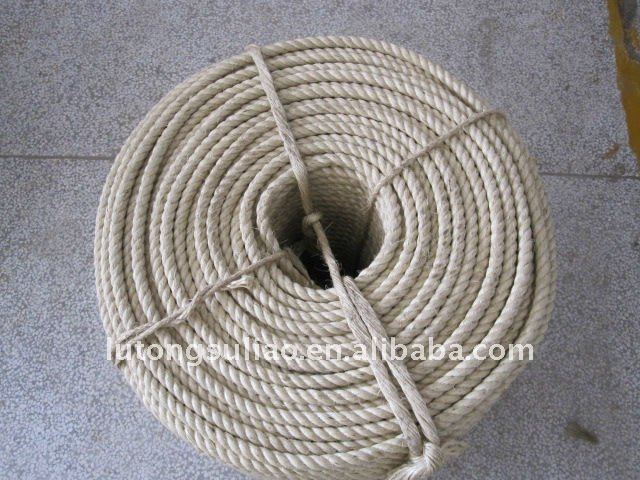 Sisal rope
Material:high-quality sisal fiber.
Dia.: 3-40mm
Packing: coil or reel
It is biodegradable but has a natural resistance to sunlight and weather allowing
Sisal rope is similar in characteristics and versatility to manila rope. Sisal rope is manufactured from the agave or sisalana plant. Sisal rope has approximately 80% of the tensile strength of manila rope. The rough texture of sisal makes it an economical general-purpose rope with excellent knot holding ability. Popular uses include landscape rope, agricultural rope, bundling rope, craft rope, and tie-down rope, bird or pet toys.